Advice Scams and Railway noises
Hello.
Just a quick update and some crime prevention awareness that is relevant at the moment.
During hot weather residents will naturally leave windows, doors, car windows and garages/sheds open. Please take care though and remember there may be an opportunistic criminal about looking for easy money.
An open window or showing people what is in your garage is an easy opportunity for your valuables to be gone before you know it.
Don't leave vehicles insecure or with your property on view. NEVER leave cash, purses, phones, laptops in your vehicle. 
Do not leave front doors/windows unlocked/open if you are in the garden or popping out.
Please keep sheds locked and garage doors closed.
Please just stay mindful. If you are going on holiday or a weekend away remember light timers, neighbours parking on your drive, remove cash and jewellery, don't let post pile up and consider if friends can pop in to sort out the curtains whilst you are away.
Pubwatch
We work with local pubs and businesses to ensure Burbage remains a great place to live. Over the coming months, local pubs will be able to work together and also with Hinckley, Barwell and Earl Shilton pubs to ensure everyone has an enjoyable time when they go out. It is also the responsibility of residents/visitors to behave themselves when they are out and about.
The message from us and local pubs is if you can't handle your drink then stay away (or even better, don't drink at all). Ongoing targeted patrols will also be completed to identify anyone up to no good. Reports have been minimal for Burbage and it would be good to keep things this way.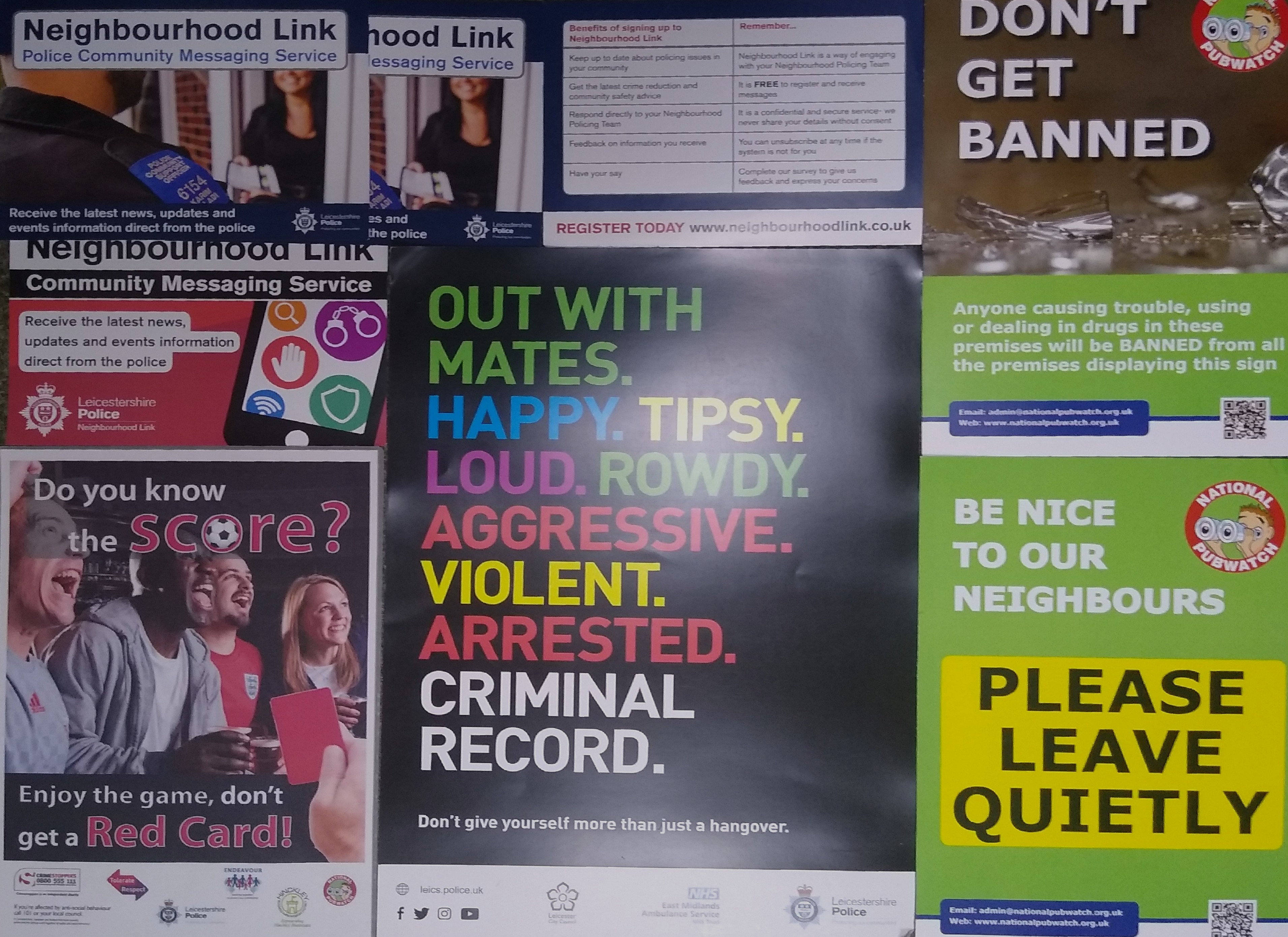 Railway work
We have received a couple of call in the early hours of this morning of attempt breaks. Officers attended and these reports turned out to be railway works being completed. The areas of concern were Sapcote Road and Sketchley Road.
Scams from residents.
Email DVLA
"Your latest vehicle tax payment failed.  It appears that some of the billing details associated with you might have expired or were otherwise charged.
Your latest vehicle tax payment failed.
It appears that some of the billing details associated with you might have expired or were otherwise charged.
Our system will automatically retry the billing process once your billing details have been updated.
It can take up to 5 working days for the records to update.
In order to continue to the payment page please use the following link. (link removed)
Please Note: If you dont pay your vehicle tax on time you can be fined up to 1950 £, or your details passed to a debit collection agency"
Phone call for loft insulation and repairs.
"Phone call from person stating work needed doing in the loft, pushy sales, wanting to book an appointment to workers could visit to give a quote". Best thing to do is jusst put the phone down. If you are getting lots of calls then look into call blockers or filters to reduce these calls.
Thank you and take care.
Darren 6035
It is really appreciated if you RATE, SHARE or PRINT this message. You can also REPLY directly to me if you wish to communicate with me.
Did you know you can report crime and incidents using our online portal. Please visit https://www.leics.police.uk/ Click on REPORT .
In an emergency dial 999
Please do not report crime or Incidents via 'Neighbourhood Link' as the messages are not always monitored.